Goals for Peace would like to thank a wonderful volunteer for his time with us in Bucaramanga.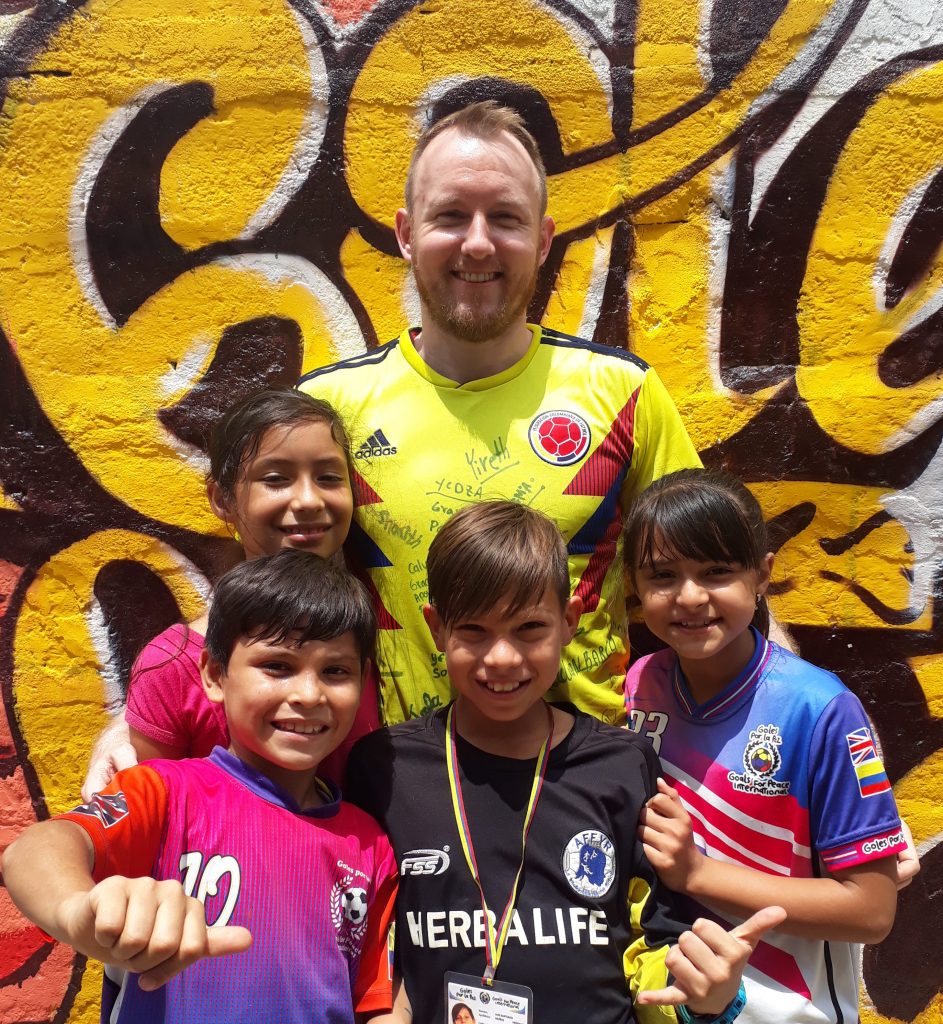 Calvin taught English lessons on a weekly basis for around a year and accompanied us in lots of other activities. He was self motivated and dedicated to his volunteer work always arriving on time with fun, interactive lesson plans to motivate participants to learn English.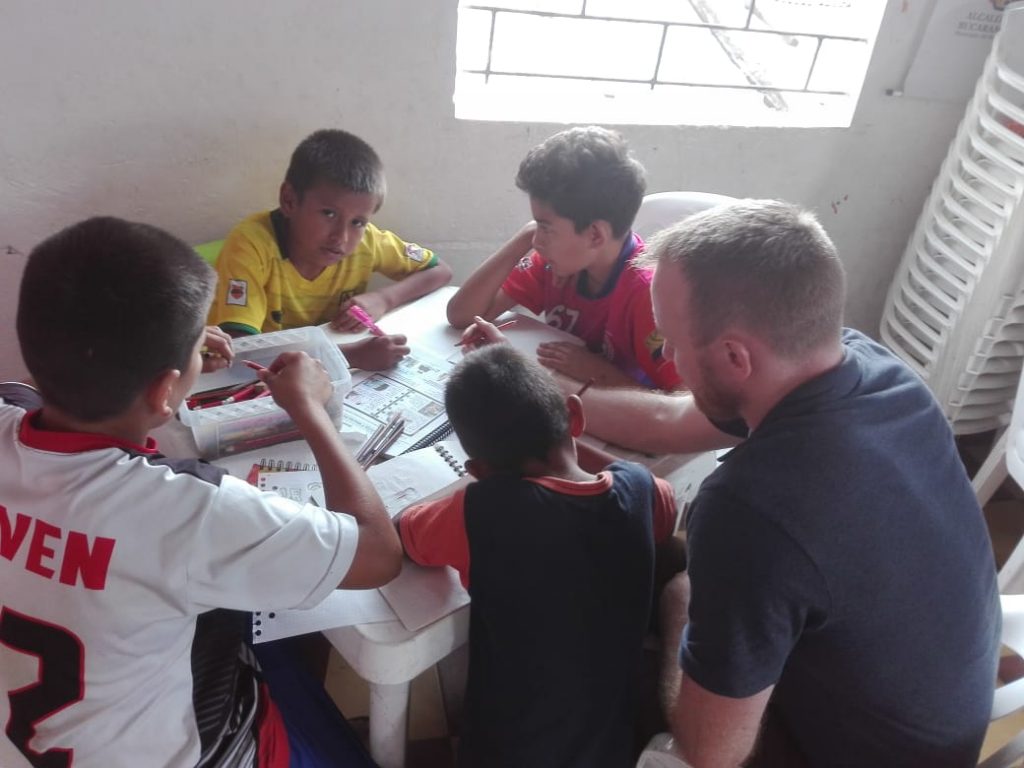 Not only was he generous with his time he also helped with the logistics of Christmas. This included bringing his own gifts for the children as well us helping buy, pack and organize everything else that was required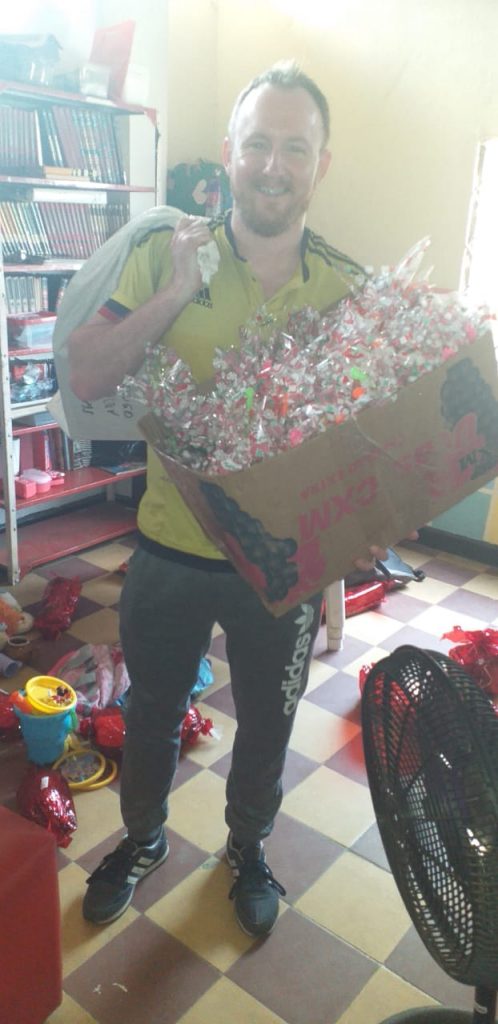 It was a sad day for many when we had to say goodbye but I am sure we will see him again some time soon.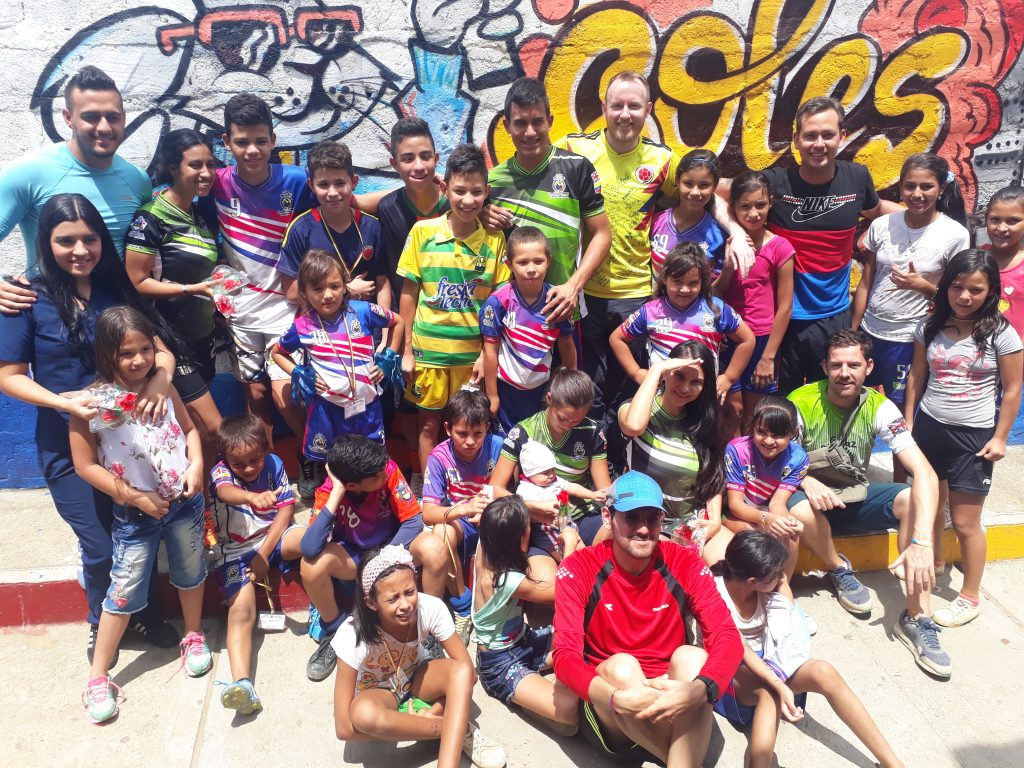 To finish here is a quote from Calvin's evaluation form.
"Buenos Días! My name is Calvin and I am from the UK. I was a volunteer English teacher at the Goles por la Paz foundation for about a year and I can say wholeheartedly that it was one of the best experiences of my life. The foundation was very welcoming and I was always well supported in all my classes. The neighbourhood is friendly and I felt very safe and integrated in the community attending many of the special events at the foundation throughout the year.

The best part about the foundation for me was the children. I grew to absolutely adore them. They gave me so much joy that I honestly looked forward to every day I spent with them. I highly recommend volunteering with Goles por la Paz, you will feel great for supporting a vulnerable community, you will have a lot of great experiences, you will make friends for life and you will work with the best kids in the world.

Be careful if you plan to continue traveling however… …they'll win your heart and you'll never want to leave.

Gracias por todo Goles por la Paz, hasta pronto, siempre estarán en mi corazón."

Calvin 2019